What to Look for When Buying a Commercial Fridge For Your Business
Work in the hospitality business? Then aside from your staff, a commercial fridge is one of your greatest assets.
After all, your shop, restaurant, cafe or bar needs a place to store much loved food and drinks at the right temperature.
Every business is unique and so are their refrigeration needs, but there's some all-round factors to consider when it comes to Perth commercial fridges.
Want to know what to look for when buying a commercial fridge? Read more from Allfield Refrigeration and Mechanical to find out.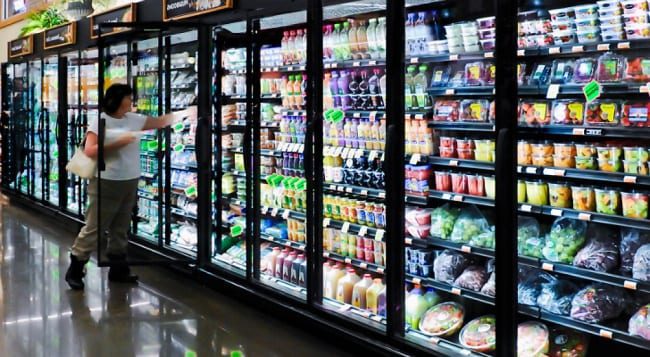 Capacity requirements
First and foremost, in your quest for the best Perth commercial fridge is knowing your capacity requirements.
You will need enough space to store your produce and products to cater for your most demanding periods and seasons.
Remember:
Don't go for the biggest fridge when you don't have the business capability to provide mountains worth of food. This just leads to higher running costs, but also
Don't go for the smaller commercial fridge when you know you will need more room.
Refrigeration Perth experts are here to help you with your commercial fridge installation, service, upgrades and repairs.
The organisation features and designs tailored to your business
Secondly, how will you use your Perth commercial fridge?
Let's take a look inside the fridge doors to find out:
Would an inbuilt freezer or stand-alone freezer suit your commercial needs?
Are clear glass doors a good idea? This is good for quickly seeing what stock you have available. It will also help customers make their selection if they can view the goods.
Stainless steel Perth commercial fridges are also an appealing choice you could make.
The varying options are based upon your business needs.
Optimised energy efficiency and insulation
Energy efficient commercial fridges will save your business money on its power bills.
For longevity, it's worth paying more for the energy efficient option, than paying more down the line.
The quality of insulation inside the commercial fridge should also be considered. This is how and why food and beverages stay colder for longer.
Talk to the refrigeration Perth experts at Allfield on how to optimise your energy efficiency.
Climate rating and automatic defrosting
Don't forget to match your Perth commercial fridge to the climate it will be in!
Where a standard climate class rating is often suitable for a cafe floor, busy commercial kitchens would be better suited to a fridge with a tropical class rating.
Make sure your commercial fridge also has an automatic defrost system.
Self-closing fridge doors
Lastly, but certainly not the least is the necessity of self-closing doors.
Accidentally-left-open commercial fridge doors could lead to major product waste, that your business could definitely go without.
Everything refrigeration Perth with Allfield Refrigeration and Mechanical
Allfield Refrigeration and Mechanical are the trusted name in everything refrigeration and commercial air conditioning Perth.
We know the importance of refrigeration and air conditioning in Perth businesses, and we have the skills, expertise and services to ensure quality project installation and maintenance.
Need help with anything refrigeration and commercial air conditioning Perth?
Contact Allfield Refrigeration and Mechanical today to find the best commercial product and service for you.